Serving all of Las Vegas!
Call now for a free quote (702) 518-3585 or Email - contact@arealdj.com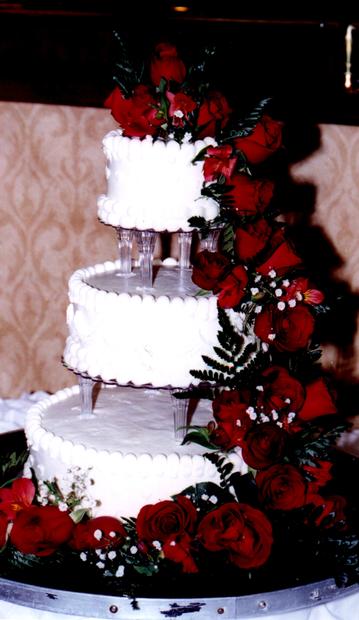 Congratulations on your wedding engagement!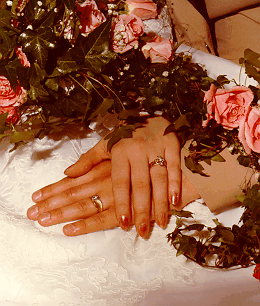 An excellent, professional disc jockey helps make your dreams materialize by playing the requested music during the appropriate times, and coordinating your wedding in a smooth and professional manner. The bride and groom are always respected as the producers of their
wedding day, including the music. Since most weddings have a unique theme, I am always happy to help by listening to what you desire and then offering suggestions and different wedding music options available to help create the right ambiance. Selecting the right wedding vendors is important. All elements of your wedding should flow together seamlessly. Starting with your minister, wedding gown, site location, caterer, photographer, flowers, party favors, and yes the ceremony or reception music. Together they create "your" wedding day. Yes, I will play any CD that you provide. Weddings on sunday or friday receive a special discount! By gathering song requests from the bridal party, family and close friends, the song list you create will have a certain "theme" and should have something for everyone. To help with other plans, you'll receive a custom four page wedding planner to organize the details, music etc. Also included is a song list separated into music styles. The list is easy for you to select the music you want for your different events during the reception and for your guests during the dance set. Events such as a grand entrance, toasts, bouquet - garter toss and cutting of the cake will be professionally announced. During your celebration, you'll have a motivated D.J. who interacts with the guests to put smiles on the dance floor. Whether the music mix is thumpin' swingin' or slowly swayin' the bride and groom will remain the focus of attention.
As your DJ and master of ceremonies, you can feel confident knowing that you'll receive the owner of the company, NOT an employee or rookie DJ. You'll experience an entertaining and friendly disc jockey who works hard and prides himself on:
Having the event flow as planned
Playing the music you've requested
Playing CDs that you provide
Being the professional you expect
Making sure everyone has fun!
---
Professional Digital Sound System & Lighting
All digital sound for the clearest and crispest environment ever! We use CDs and digital computer files as well as excellent lighting to add ambience.
---
FOR WEDDING MUSIC PLAYLIST - CLICK HERE
---
"Wedding Service Special"
Good till Dec 31st 2021
*$1500 for 4 hours (includes full sound & lighting setup, unlimited music library, master of ceremonies announcements".
*Reception only. Additional overtime @ $75 per half hour. Capacity limit up to 200 people. Does not include gratuity. Contra Costa County Area only "Brentwood, Oakley, Pittsburg, Antioch, Concord, Martinez, Pleasant Hill, & Walnut Creek". (outside areas will require additional travel fee).
---
REGULAR WEDDING RECEPTION RATES $175 per hour (minimum 4 hours of dj service)
CEREMONY MUSIC RATES
(includes neccessary audio system setup, wireless mike & stand) $250 per hour.
---
Serving all of Las Vegas!
Call now for a free quote (702) 518-3585 or Email - contact@arealdj.com
---